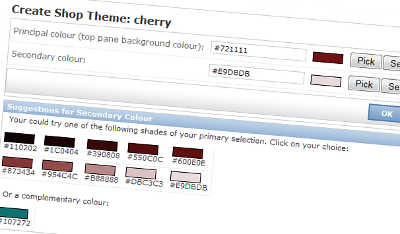 Try it for free
Why not sign-up for a 30 day free trial? You can try creating your own shop and see how easy it is.
If you are unhappy after the trial period, you can walk away. On the other hand, if you like it, you can purchase a shop licence package to suit your needs and continue trading without losing anything you have already configured.
After signing up, you can immediately create your shop and add products (up to 50), and be live on the internet!
Your trial-period shop will be issued with 10 free transaction credits, enabling you to actually sell some products or to test your shop. You can purchase additional credits as needed via your shop management console. For more on transaction credits click here.